Eeverything about lavender is soothing. From the way the word rolls off your tongue, to the pale purple hue that gives it its name, and of course, the wonderful smell of the many varieties of lavender plants that help people and animals relax. Thurston County is home to several lavender farms that sell plants, fresh and dried stock, skin care products, essential oils and more. The farms themselves are soothing places to visit, especially when the colorful lavender is in full bloom. When you need a little rest and relaxation, or some extra essential oils, visit these lavender farms in Olympia and throughout Thurston County.
evergreen lavender farm
9733 Evergreen Valley Road SE, Olympia
360.754.2002
The Evergreen Lavender Farm in Olympia has been in operation since 2009. Open seasonally each year when the lavender is in bloom, they don't charge an entrance fee to come sit among the lavender. Evergreen Lavender Farm has 13 varieties of lavender, so stop by and smell the differences! You will find a smell closer to sage than others. They have a wonderful little gift shop full of lavender items including fresh cut and dried lavender, soaps, lotions and sprays, essential oils, neck wraps and pillows for babies. lavender filled eyes, sachets, food grade lavender buds and more. Their gift shop is open seasonally in the summer and by appointment in other months.
During the summer months, usually June/July, when the farm is open, they also hold special events and even classes. Visit the Evergreen Lavender Farm Facebook page for upcoming announcements, including opening and closing dates each year.
Cobblefield Lavender Farm
18443 Sargent Road SW, Rochester
360.909.9940
Cobblefield Lavender Farm has a quarter-acre field of lavender which the family carefully cultivates each year, so it is at its peak on opening day. They have U-cut lavender throughout the season. They also carry different varieties of lavender and can help you choose the best one for what you want. French is ideal for bouquets, English for culinary uses and sachets. They distill small amounts of essential oils with an emphasis on quality. If you're looking for a delicious treat, try their Lavender Ice Cream Bars, made by Whidbey Island Ice Cream Co., or their Lavender Chocolate Bars.
Follow Cobblefield Lavender Farm on Facebook for opening dates and events.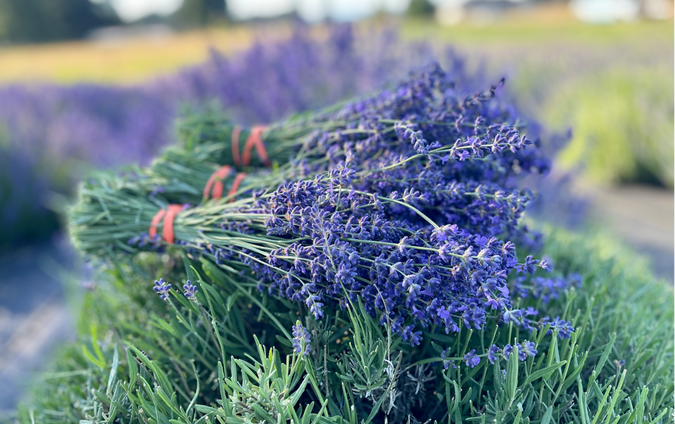 Schirm Loop Homestead Lavender Farm
2434 Schirm Loop Road NW, Olympia
360.522.6801
Schirm Loop Homestead Lavender Farm in Olympia has a picturesque garden with fruit trees along with their lavender fields, which are open to the public seasonally. "One of my favorite places to visit is Schirm Loop Homestead Lavender Farm off Steamboat Island Road," shares Nancy Blum from Oregon. "It's like going to a lovely English cottage with flowers all around mixed with the incredible beauty of the Pacific Northwest, the view of the sound and Mount Rainier can't be beat. Connie, the owner, is very kind and generous in her knowledge of lavender and her hospitality. Well worth more than one trip a year.
Schirm Loop Homestead Lavender Farm offers U-Cut and Pre-Cut Lavender for Wreaths and Wreaths. They also have a small gift shop, full of lavender and other gardening items. They host events including a lavender festival and a holiday bazaar during the off-season. For more information on upcoming events, visit the Schirm Loop Homestead Lavender Farm Facebook page.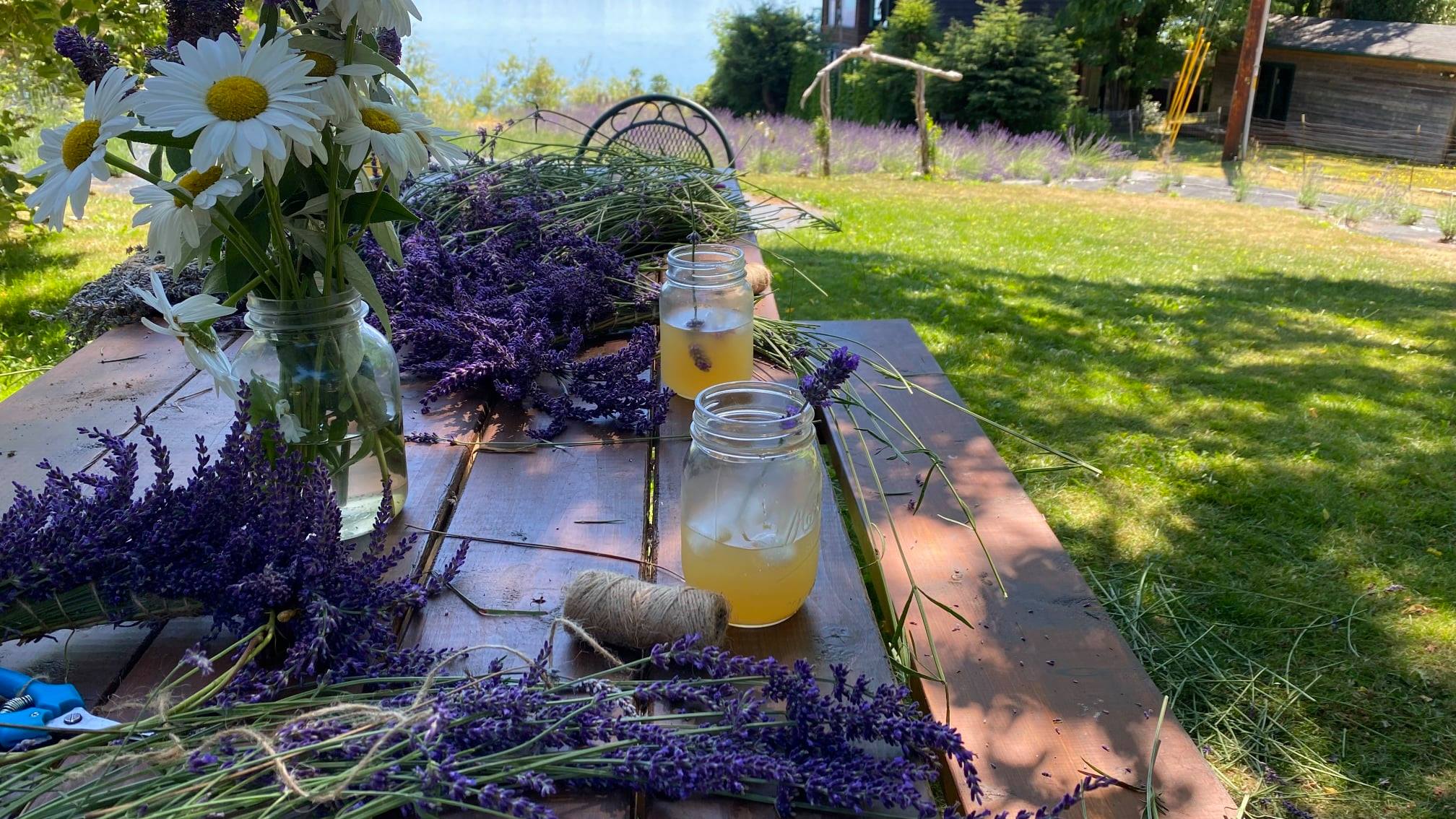 Hillside Farms
1120 143rd Avenue SE, Tenino
360.918.6495
Hillside Farms in Tenino operates differently than other lavender farms in Thurston County. It is not open to the general public, even during the summer. Instead, you can book it as a private venue for an event, such as a wedding or meeting. Rows of stunning lavender make a wonderful backdrop for any occasion, no extra decorations needed! They have many varieties of lavender including English, French and Spanish.
For more news, including upcoming events, follow Hillside Farms on Facebook.